| | |
| --- | --- |
| | |
SOMEBODY was smart enough to plan the honeymoon for several weeks after the wedding (koff, koff, ahem).
Which gave us plenty of time to have the flu, and get over it, and get some work done, but not enough, oh well.
Yesterday we drove to Seattle, and stayed with some friends in their new home, which is RIGHT by the Seattle Center, I mean RIGHT by. I mean the light from the Space Needle bled through our curtains and would have kept us awake at night except we were so tired.
Of course the Little Cake People got to come on the honeymoon!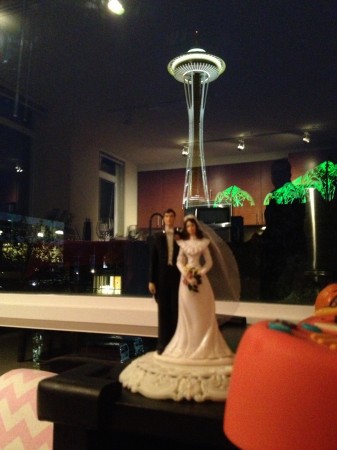 Yes that is the actual Space Needle behind them, just outside the living room window.
Then today we visited another Seattle friend, who is recovering from major surgery; and then we got to Anacortes, very very early for the ferry as it turned out. (Better early than late!)
The Cake People were very excited when we finally got onto the ferry.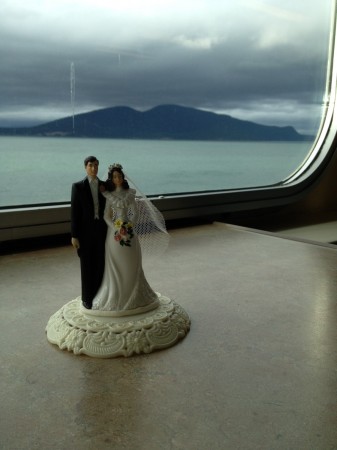 But not nearly as excited as they were to get to the inn.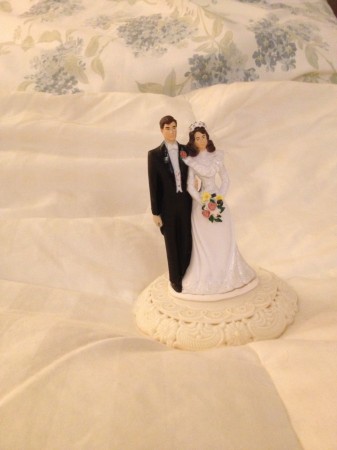 And now I will draw the curtain and give the happy couple their well-deserved privacy…
Originally published at Shannon Page. You can comment here or there.