The Very Last Night in Mark's Seattle apartment.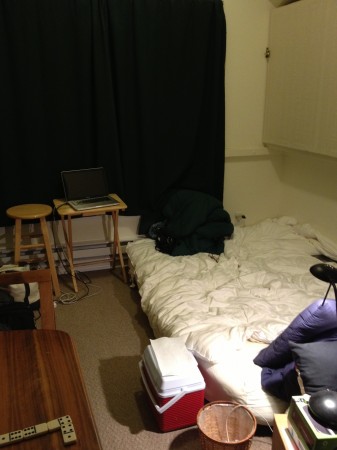 We're basically camping here, with so many things packed up or already moved to Portland.
Tomorrow, I head back to Portland; he follows on Tuesday, after more business here (and spending the night with a friend, since there will be no more apartment to go home to!).
And then we live together. And there is much rejoicing.

Originally published at Shannon Page. You can comment here or there.