I'm still suffering a bit from my Ill Advised Reuben, but feeling better than yesterday. Gah. And now my back is all sore, because I haven't been doing my yoga (or any other exercise), because my tummy is all bleh.
Bleh!
In other news…kitty photos! Our friends visited with their cat last weekend, as I mentioned.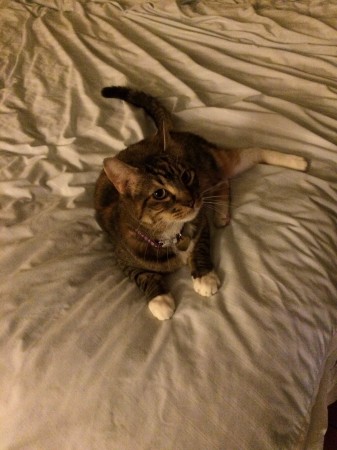 She was very friendly!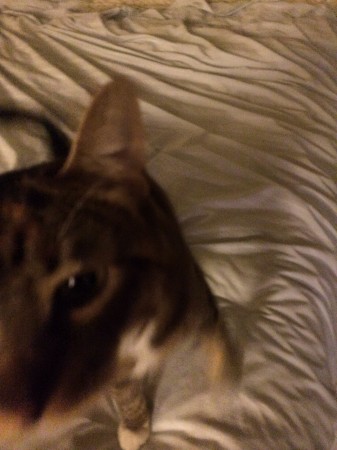 Annnnd…it's supposed to snow later this week. Whee! Just in time for some visiting Californians. Don't tell them.
Originally published at Shannon Page. You can comment here or there.